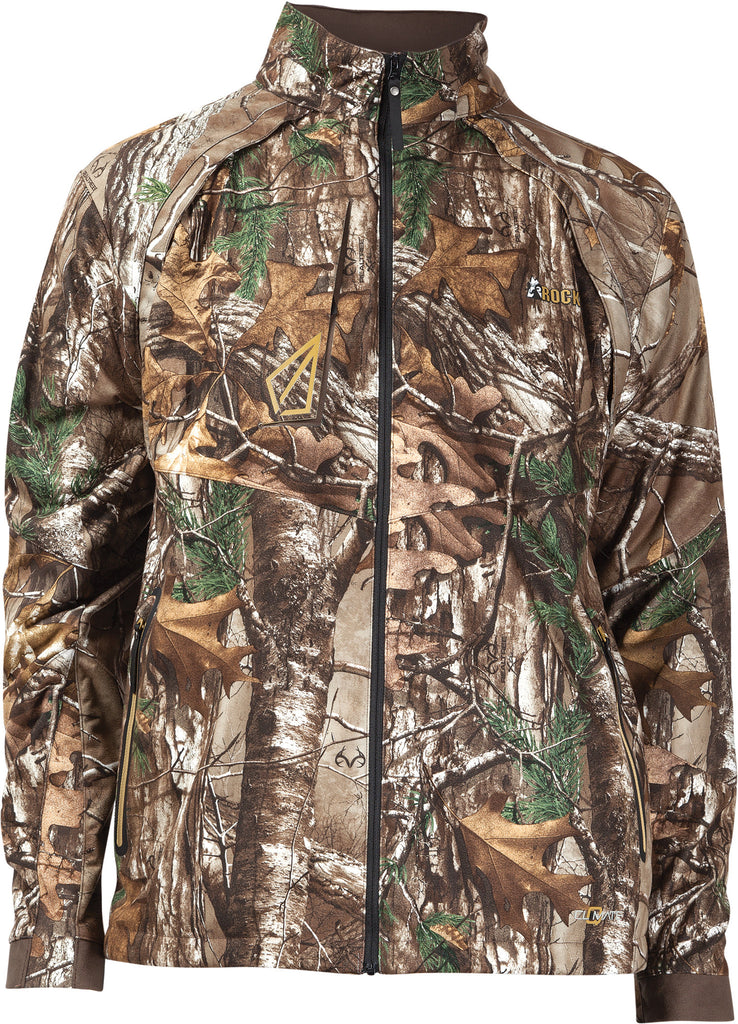 Rocky Broadhead Jacket
2 895 kr
When you are wearing an item from the BroadHead collection, trust that from the moment it was designed, it underwent extensive testing by professional bow hunters to provide the ultimate hunting apparel. By doing this, Rocky was able to understand the comfort and movability you expect, were able to give you the scent control, quiet fabric and waterproofing you need and then provided very functional features to drastically enhance your outdoor experience.
The majority of this highly advanced BroadHead men's jacket has been crafted out of polyester; it's lightweight, outstandingly comfortable to wear, phenomenally quiet and has been covered in unbelievably realistic-looking Realtree Xtra® camouflage to conceal your presence outdoors. VaporFlex® has been strategically positioned on the jacket's elbows and back; this fabric stretches wonderfully (great freedom of movement when you are drawing back the bow), is breathable and offers you waterproof protection.
When you take advantage of the three-zipper adjustments, you are truly able to reduce the bulkiness and have a much more streamlined jacket, which will allow you to hunt much more efficiently. During the warmer months of the year, you are able to zip of the sleeves and transform this camo jacket into a hunting vest. Although when you are wearing the full jacket, don't worry about perspiration, because Rocky's exclusive scent control will prevent you from emitting a scent outdoors. Also, to ensure that you remain utterly comfortable, there is a slot to store your harness; whether you are stalking or in the tree stand, this helps to not put pressure on your neck throughout the entire day.
Guys, if you take bow hunting seriously, you need to be wearing this #HW00007 BroadHead Waterproof Men's Hunting Jacket when you depart for the woods.