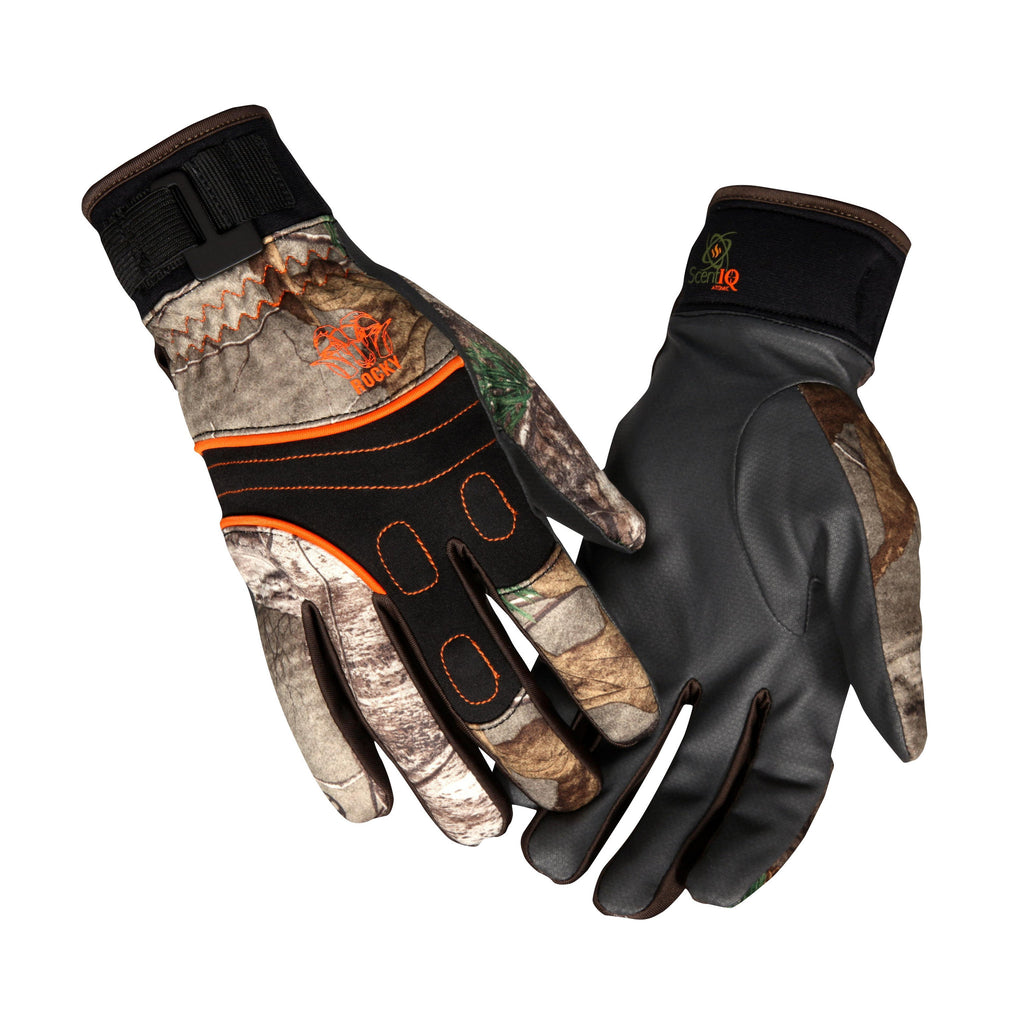 Rocky Athletic Mobility Level 2 Griptech Glove
399 kr
Rocky® Athletic Mobility Level 2 GripTech Gloves are great hunting gloves because they're warm, are easy to use with a touchscreen, have Scent IQ® and come in camo.
The men's gloves are 100-percent polyester with a grid fleece back. The fleece is 380 grams of bonded fleece. These gloves then have a DWR (Durable Water Repellent) coating to help keep your hands dry.
A really great feature of the GripTech gloves is that they're touchscreen compatible. That's a detail that sets them apart from other hunting gear. When you're hunting, you may need to use your cell phone or other mobile device. You can do that without taking off your Rocky gloves and exposing your fingers to the cold. Text, use your GPS, or whatever you may need to do. Inside, there's polyurethane to aid with your grip and dexterity.
Stealth and quiet also are vital on the hunt. These are gloves that control human scent at the microbial level, so you are giving away your position to your prey. Rocky achieves this with Scent IQ technology.
Another stealth feature is at the closure of the gloves for men. Rocky's product developers thought about how you could adjust the cuff of your outdoor gloves without using VELCRO® that would make a noise. As a result, they developed the Silent Cuff Adjustment System.
Finally, these are camouflage gloves. Add these Realtree Xtra® camo gloves to your hunting clothes and you're ready to go. These are gloves with grip!