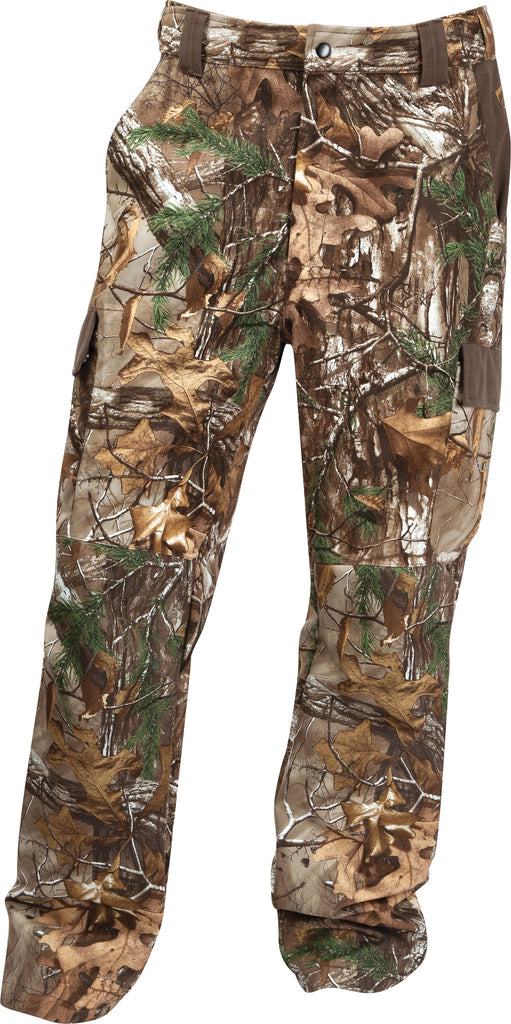 Rocky Broadhead Pant
2 295 kr
These Rocky BroadHead men's pants are outstandingly lightweight, breathable and covered from top to bottom in Realtree Xtra® camouflage. VapourFlex® is an extremely stretchable fabric that breaths nicely and provides outstanding waterproof protection; it has been strategically added to the front of the pants leg (hits just above the knee) and on the butt to offer you the upmost protection whether you're kneeling down or sitting on top of a wet surface. The rest of the areas have been assembled out of Polyester SilentHunter suede; it provides a very nice fit and is covered in the same camo pattern  so others (and animals) will not be able to distinguish the two materials.
Constructing pockets into this hunting apparel (at the hip, cargo pockets on each side of the leg and one positioned on the backside) provides you with a convenient place to store your personal belongings as you are moving throughout the woods. You also benefit from having such an utterly fantastic waistband because it provides an adequate amount of stretch so that you are able to maintain your agility and fits very comfortably on the body.
By implementing Rocky waterproof construction, these hunting pants were given the most favorable defense against rainy days and damp environments; having this is fundamental to ensuring that you'll remain dry and comfortable outdoors. Rocky SIQ AtomicTM is an extraordinarily powerful scent control that actually stops you from releasing odors and prevents unwanted perspiration from building up on your skin.
When you pull on these Rocky BroadHead men's pants, you will be astounded by their comfort, be wowed by the mobility they make available to you, as well as appreciating the tremendous scent control and waterproofing that they deliver. They have distinctively been created for bow hunters and have been thoroughly tested by individuals who make their living off of it. If you are looking for the best bow hunting gear, you need to be wearing this #HW00008 pant!