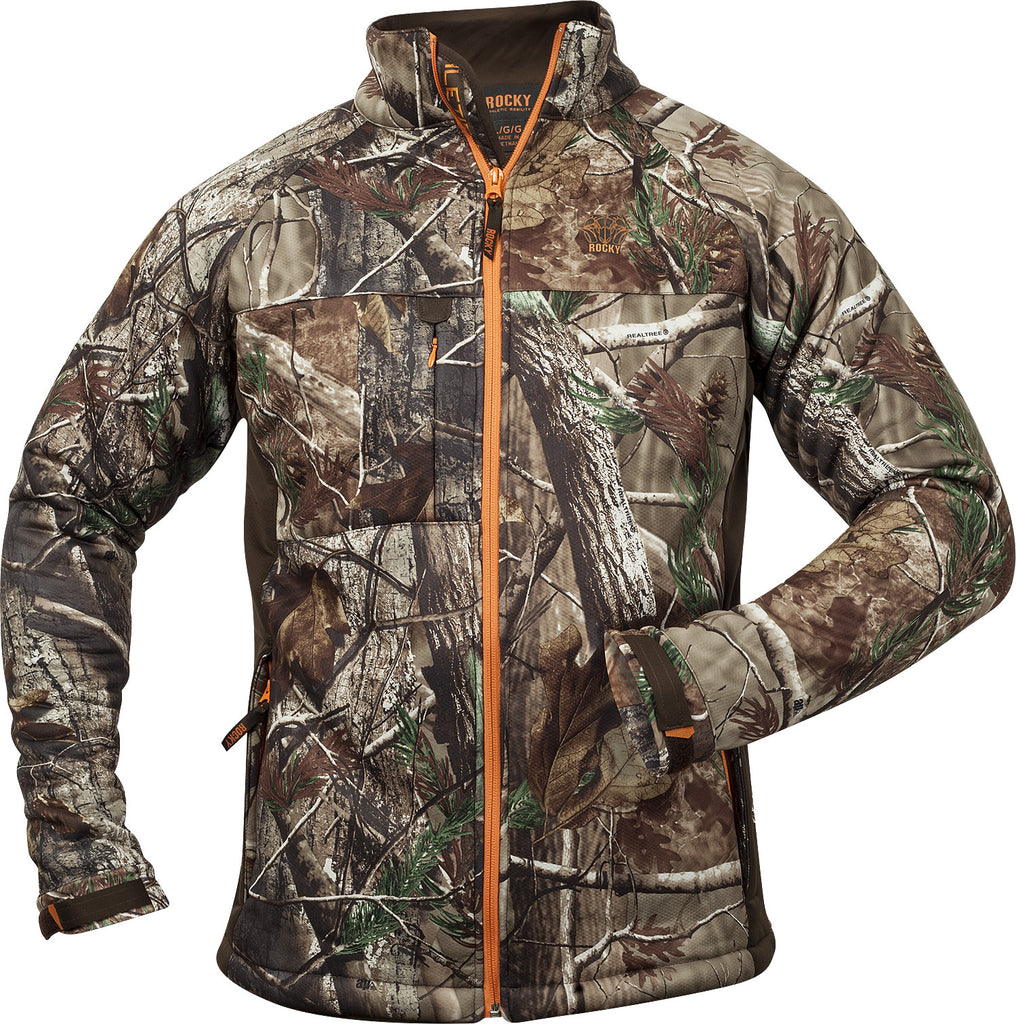 Rocky Maxprotect Level 3 Jacket
Picking out the right hunting apparel could be likened to naming your first-born child; you have to consider a lot of options and then make a selection based off of what you think will lead to the best possible outcome. Still using that comparison, if this Rocky Athletic Mobility Level 3 Jacket (#600378) was your child, it would grow up and become the President. Its use of  camouflage, scent control, and useful features make this the right choice for you!
This camouflage hunting jacket has been made from polyester, and has microfleece on the back. These fabrics are great because they are resistant to wrinkles, durable and easy to clean. There is an orange-colored zipper going up the front of the jacket, this allows you to fine-tune how much air gets into this jacket.
So that you have the best possible fit, and can remain agile while wearing this R.A.M jacket, there are adjustable cuffs. Three zip pockets have been carefully concealed on this men's jacket, this allows the camo to be the main focus and lets you to blend in outdoors, but you still have a place to keep your cellphone, keys, or cash.
Rocky has treated this hunting jacket with SIQ Atomic; by wearing a jacket with this technology your scent is eliminated. This gives you the upper hand when your outdoors, because the wildlife will not even be aware of your presence.
This softshell jacket is an excellent choice for you to wear outdoors!