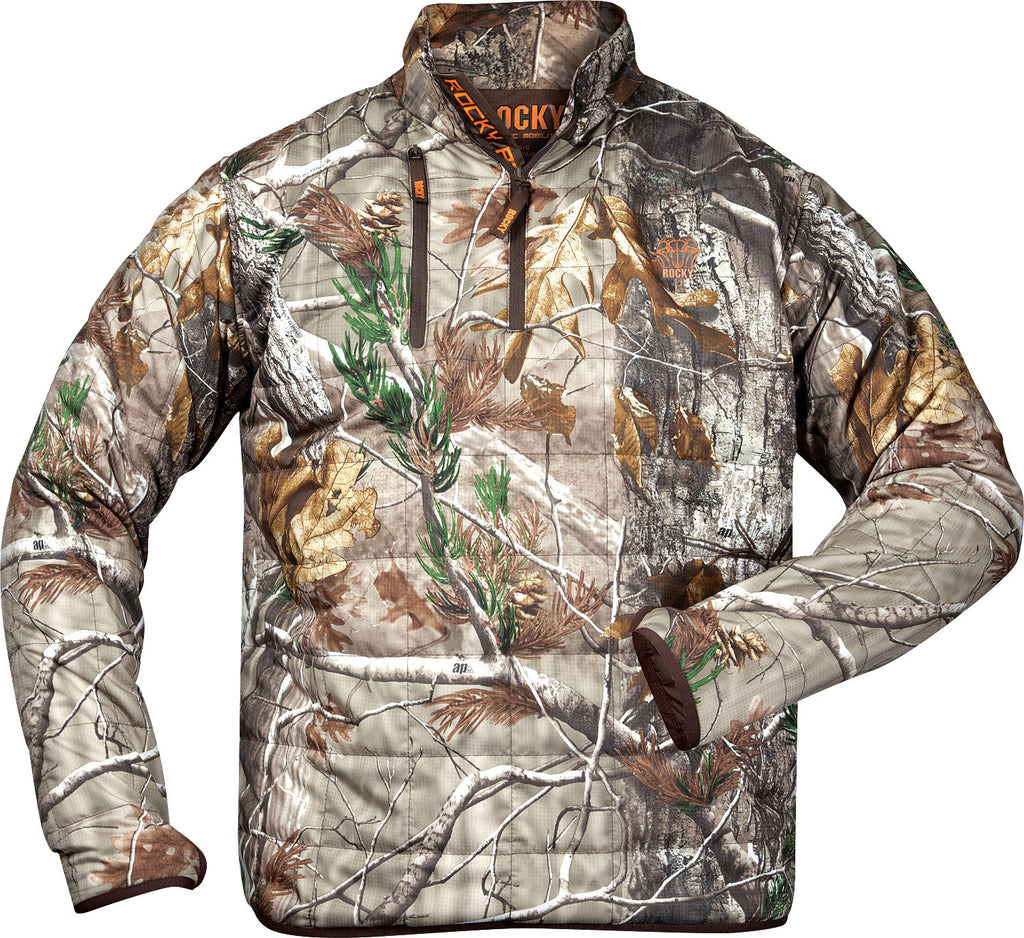 Well, look at the time, its deer thirty already... you really should start making your way outdoors. Before, you go, why don't you put on this Rocky Athletic Mobility (level 2) men's pull-on jacket. Whether you wear it by itself, or layer a t-shirt underneath it, you will be comfortable, warm from its insulation, and receive topnotch scent control.
The material that was chosen for this pull-on jacket is polyester RipStop. It is ideal for the outdoors because it is a lightweight fabric that won't tear or get scratches easily. That means that this jacket will remain in great condition and can be worn frequently throughout the seasons. There is a 1/4 " zipper at the top, so you can be in control of how much air gets down into your jacket.
While the location might be perfect for hunting, if the air feels a bit cool or it is windy, you are going to need something to keep you warm. In this R.A.M jacket, the 60 grams of PrimaLoft® insulation will leave you feeling warm and comfortable. This insulation is lightweight, so you won't feel as if you are being weighed down by bulk, and your movements can still be free. This insulation is also phenomenal at delivering water resistance. Being at ease is so crucial when you're in the woods, and this feature helps you achieve that.
If you have gone to the trouble of decking yourself out in camouflage, you don't want your scent to have an effect on the outcome of the day. We agree. That is why this R.A.M pull-on jacket was constructed with Rocky SIQ Atomic. This treatment aids in eliminating your scent and manages moisture, which will allow you to remain undetected outdoors.
Be comfortable, be warm, and be (practically) invisible... in this Rocky Athletic Mobility Pull-On Jacket.
60g Primaloft insulation
100% Polyester RipStop shell & lining
Midweight Level 2 for cooler or inclement environments or less vigorous physical activities
SIQ Atomic fuses scent control and advanced moisture management technologies
Moisture managing / wicking