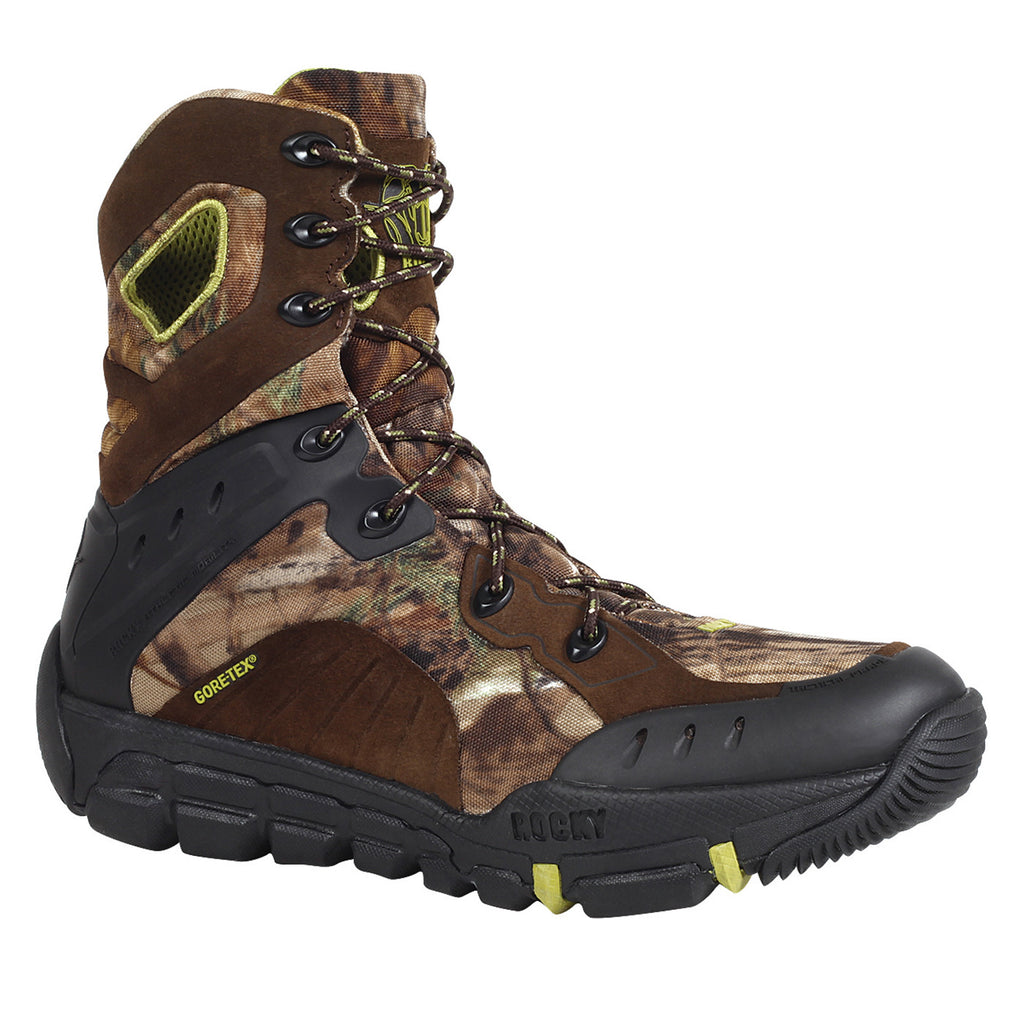 Rocky Athletic Mobility (Level 1) Gore-Tex Boot
1 795 kr
These #5253 Rocky Athletic Mobility (Level 1) men's hunting boots have been assembled out of full-grain leather, 900 denier nylon and rubber; all of these materials work together to create an insanely durable, terrifically breathable and comfortable pair of boots for you to wear outdoors. Realtree Xtra® Green is an extraordinarily realistic-looking camouflage pattern that helps you to blend in with your surroundings easily. These men's boots have also been treated with Rocky SIQ AtomicTM; it's an outstanding scent control that prevents an odor from being emitted and hinders perspiration from building up on your skin.
Utilizing state-of-the-art technology, GORE-TEX® fabric, keeps the interior of these 8 " camouflage boots fully waterproof, breathable and also windproof. Having this constructed into your boots is tremendously beneficial for you, because you are able to walk out in any setting/weather conditions and know that your legs and feet will remain utterly dry and comfortable. The Rocky Air-Port footbed contributes fantastic cushioning and generates a steady flow of air each time you take a step; having this underneath your feet enhances the level of comfort that you receive significantly.
A nylon shank has been built into the base of these men's boots; it is a feature that promotes stability and sends support directly to the arches of your feet. Further down, the rubber outsole is incredibly aggressive, which is great because it will allow you to traipse across the roughest of terrain with complete ease.
They're waterproof, breathable, outrageously durable, perfectly comfortable to wear all-day long, equipped with an insanely-powerful scent control and covered in camouflage... You MUST own these #5253 Rocky Athletic Mobility L1 GORE-TEX® Hunting Boots!