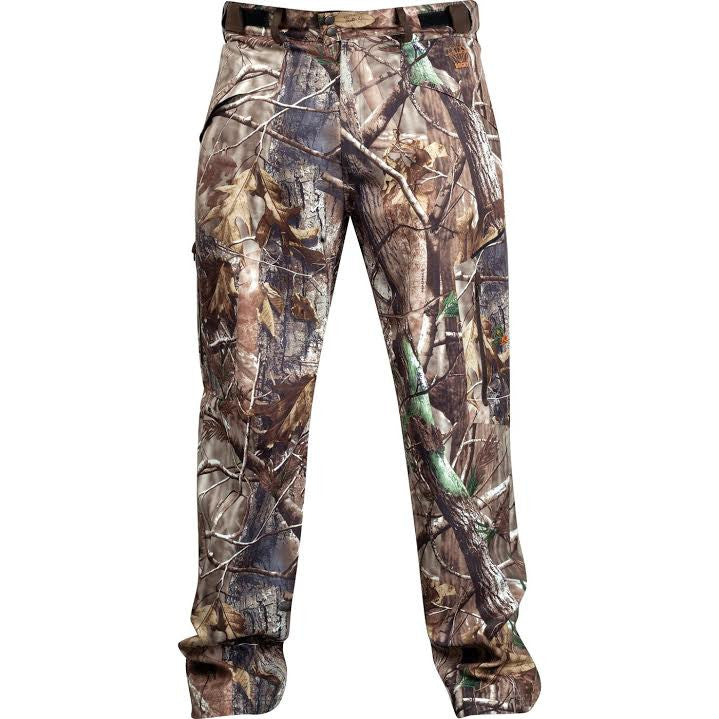 All year long, we fill up our days by sleeping, showering, working, preparing dinner, and then going back to sleep. When hunting season comes along, we tend to use up our daily 1,440 minutes very differently. Strategy is involved when you decide what time you need to get up, what to wear, and when you should return home. While we won't control your time schedule in the woods, we do suggest that you wear these Rocky Athletic Mobility level 3 Pants (#600386).
These hunting pants have been made from a combination of polyester and microfleece (on the back). There is a 4 way stretch in the material, allowing you to have greater flexibility and comfort outdoors. If you go hunting two days in a row, polyester is a material that doesn't wrinkle easily, so you don't have to worry about these pants looking disheveled as you put them on the next morning.
When it comes to hunting apparel, two features are indispensable, and this Rocky Athletic Mobility pant has both of them! Firstly, camouflage is of the upmost importance to help you disguise yourself properly. Then, it is vital that your apparel has scent control. These men's pants have been treated with Rocky SIQ to eliminate your scent and manage moisture. If you can be seen or if animals get a whiff of you, the only thing you will be bringing home at the end of the day... is a long, drawn-out story about how all of the big ones got away.
On these R.A.M pants, you'll have two pockets on your backside, and two deeper snap flap cargo pockets on each side of your leg. This allows you to have ample storage.
These pants are so flexible, concealing, and comfortable that you'll want to wear them on a day-to-day basis.